Easter by Rosa Maria Lamberti
Happy Easter with its Colourful Variety on Lake Como

Cari amici, dear Lake Como friends! Do you also yearn for a little sun, spring air and blossom splendour? Then you should spend Easter on Lake Como.
Fiera del Giovedi Santo – the Easter Market in Como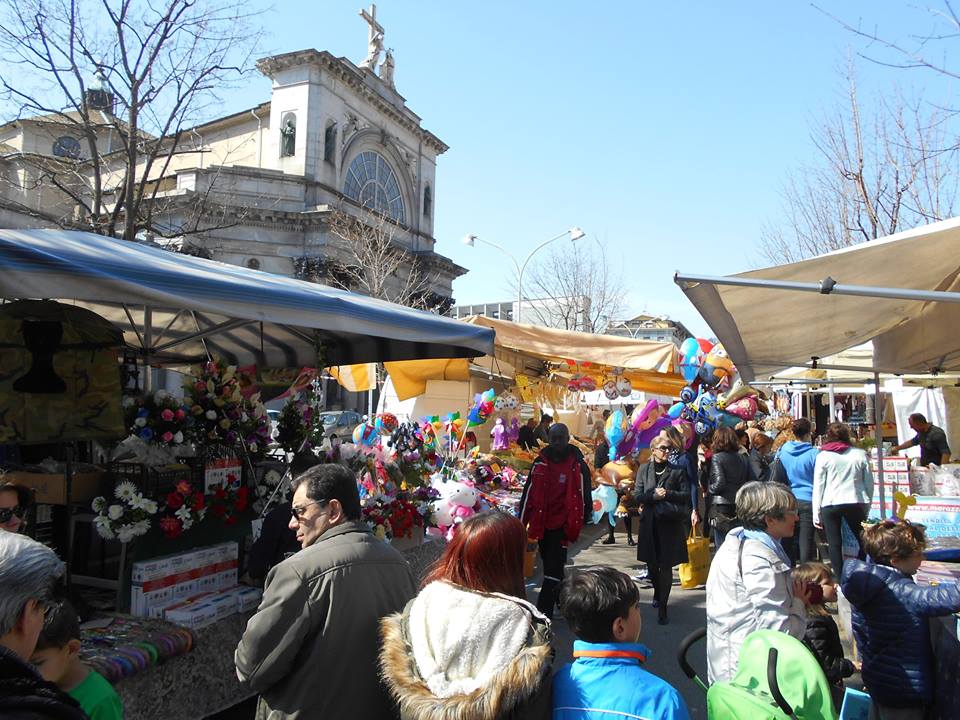 Of course there is a lot to do for you during the holidays. There is an extraordinary Easter market In the city centre of Como , the "Fiera del Giovedi Santo", opened from Maundy Thursday to Easter Monday.
The market starts in Viale Varese, directly at the eastern city wall and runs through the city centre. The rich offer consists of regional products, Easter decorations, textiles, household goods, leather goods and sweet delicacies. There is certainly something for everyone.
Especially for you, Ladies: if you plan your visit at the market for Easter Saturday, you can extend your shopping tour to the surrounding shops.
Delicate Camellias, Flourishing Gardens and More
An annual camellia exhibition takes place at Palazzo Gallio on Easter. The rare camellias shown there are awarded prizes. Some artists have been inspired by the beauty of the camellias. These works of art, some of which date back centuries, can also be admired there.
How about a trip to one of the botanical gardens on Lake Como? At this time of year, the camellias, azaleas and wisterias are in full bloom. You will always remember this splendour of colour. In addition you'll find many restaurants and cafes that are waiting for you.
With a little luck the weather god at Lake Como won't let you down.
Colomba di Pasqua – a Sweet Consulation
For those who would like to be on Lake Como at Easter, but unfortunately have to stay at home, I have a sweet consolation on our recipe page: a baking recipe for a Colomba di Pasqua, an Easter pigeon.
This Easter cake is formed like a flying pigeon and was invented in the 1930s by the Motta company. Today the Colomba di Pasqua is an important part of the Italian Easter celebration.
Cari amici, no matter if you celebrate Easter on Lake Como or at home, the Lake Como Team sends you best regards and