Travelinformation by Rosa Maria Lamberti
Magical Christmas Light Festival on Lake Como

Cari amici, dear Lake Como friends! I can hardly believe it. It's that time again and Christmas is just around the corner. But also at the end of the year Lake Como has a very special event for us.
Since  24 years Città dei Balocchi
Since 24 years  Christmas in Como has been synonymously with "Città dei Balocchi": a great festival for the city and Lake Como, organized by the Consorzio Como Turistica.
The event is especially dedicated to families and children, for which free educationally supervised events and initiatives will take place.
Como Magic Light Festival
From 25. November 2017 to 7. January 2018, Città dei Balocchi hosts events such as the Como Magic Light Festival, which drew thousands of visitors to Como, for the Duomo concert and New Year's Eve on Lake Como last year.
Also this year, the Como Magic Light Festival, the flagship of the event, will illuminate the city imaginatively. The Friends of Como and the Cariplo Foundation support this project, which makes the historic buildings of the city every Christmas time magical.
Even more Christmas fun
Cari amici, there is much more to see, hear and do in the città the balocchi. Those who have eaten too much Christmas cookies can work off the calories on the ice rink in Piazza Cavour.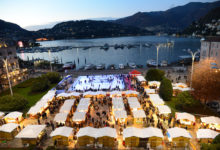 Also in Piazza Cavour and in Via Plinio shopping is announced, because  you find there  the traditional Christmas market.
Of particular interest to the Bambini is, of course, the arrival of Babbo Natale, the Italian Santa Claus, and the witch Befana, who brings her presents to the children in early January.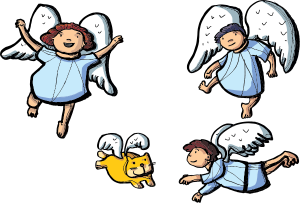 Those who are more contemplative can listen to one of the many Christmas choirs or attend concerts, nativity scenes and theater performances organized as part of the Città dei Balocchi.
You see, there is something for everyone and your Christmas spirit is guaranteed.
Buon avvento e a presto
Rosa Maria Lamberti