Tips/Culture by Rosa Maria Lamberti
The Excellent Lake Como Olive Oil

Ciao amici, did you know that olive oil was already in antiquity produced on Lake Como? The remains of ancient oil mills being found during excavations prove that.
For several centuries more or less oil was produced. But in the 15th century the Spanish occupying forces raise such a high tax on the cultivation of olive trees that the production was stopped.
Since the last century many farmers and private citizens use again the beneficial microclimate of Lake Como and cultivate additionally resistant olive trees. The stock is currently estimated at about 40,000 olive trees.
The high-quality olive oil from Lake Como got already in 1997 the official DOP seal of the European Union. Slow Food recently awarded its highest award for olive oil, the "Three Olives",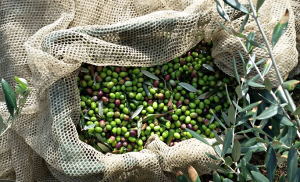 for the oil of the community of Perledo. The Olive Oils of Lake Como and the Iseo Lake are labeled as "Olio Extravergine d´Olivia Lombard Lakes".
Just now until the end of November the olive trees around Lake Como are harvested.
I am looking forward to the delicious and healthy oil from Lake Como. You should not miss it in your kitchen.
Tanti saluti e a presto
Rosa Maria Lamberti