Travelinformation by Rosa Maria Lamberti
Do you know Limonta on Lake Como?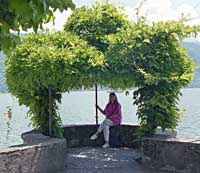 Cari amici, dear Lake Como friends, do you know Limonta on Lake Como? Not really? Allora! That's what I thought.
Everyone knows Bellagio, the so-called "Pearl of Lake Como". But you can find some rough diamonds in the Larian triangle, which you can only find when you drive on the winding, narrow SS 583 from Bellagio to Lecco. And one of them is Limonta.
Limonta and Bellagio – a Strong Contrast
Follow the signpost for Lecco shortly behind Villa Melzi and you will reach the small town of Limonta after approx. 10 minutes. The village has been part of the municipality Oliveto Lario since 1927 together with Vassena and Onno.
Limonta with its tranquility and the narrow, winding lanes, surmounted by a slim-line steeple visible from afar, offers undoubtedly a strong contrast to the turbulent Bellagio.
In Limonta parking is available on the lakeshore below the SS 583, at the landing stage (sign "Imbarcadero"). But I would recommend you to drive uphill to the village with its nested houses and park at the church square.
Limonta Offers an Impressive Panorama
The fantastic view on the Lario, the opposite city of Lierna with the huge Grigne massif behind is breathtaking. Looking to the other side, you will see the Villa Serbelloni above Bellagio.
In the distance you can recognize Varenna and the majestic mountain ranges stretching to the north of Lake Como.
Amicic, only for this views the short drive was worth it.
The varied panorama impressed also the famous author Tommaso Grossi, who worked here in Limonta, and his friend, the author Alessandro Manzoni.
My Advice
For lovers of the regional (fish) cuisine I have a special recommendation. When you drive from Limonta to the direction of Vassena, do not miss the trattoria "da Anna" on the left side of the street.
Address: Via A. Diaz, 14, 23865 Oliveto Lario LC, Telephone: 031 951020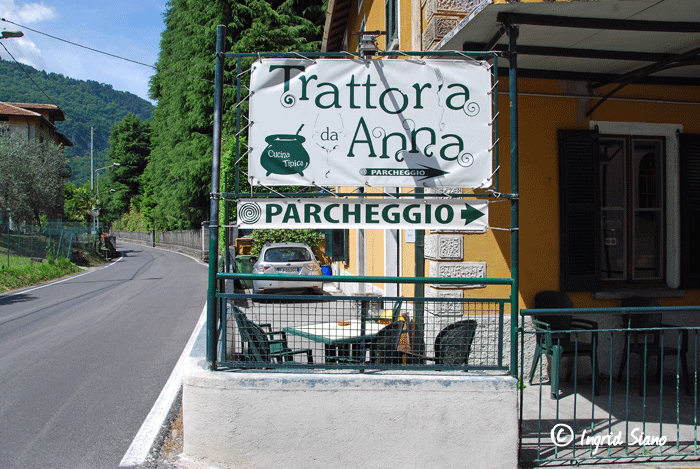 The Ristorante is open every day, except on Tuesdays from 12:00 to 14:30 and 19:00 to 22:00. During the off-season it is only open on Fridays and Sundays.
This traditional restaurant offers fresh fish specialties from Lake Como that will delight every connoisseur.
Buon appetito!
Tanti saluti e a presto
Rosa Maria Lamberti