Events by Rosa Maria Lamberti
It's X-mas Time on Lake Como

Cari amici, dear Lake Como friends!
The closer Christmas comes on Lake Como, the more varied are the events and exhibitions in the Città dei Balocchi in Como. In addition to the Christmas market with its varied regional offerings, the ice rink on Piazza Cavour and the Como Magic Light Festival, many more surprises are waiting for you.
Exhibition on the Historical Steamboat Patria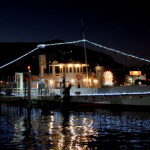 From December 18th you can visit an exhibition at Piazza De Gasperi on the historical paddle wheel steamer Patria. On display are models of historical ships, boats and railways. There will also be a surprise for children and adults!
Nativity Set exhibition
Also very interesting is the nativity set exhibition "Mostra di presepi", in the Chiesa S. Giacomo, Piazza Grimoldi. All the nativity figures were hand-made by local artists and each tells a special story. The exhibition is open until January 8th 2017, daily from 10.00 am to 12.00 noon and from 3.00 pm to 6.00 pm.
Toy Exhibition at the Broletto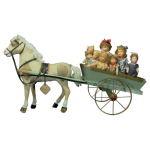 If you want to give a special pleasure to your Bambini, take them to the toy exhibition at the Broletto, Piazza Duomo, Como. By December 30th an extensive collection of antique and modern toys will be presented there.
Note di Natale
Also friends of good music will meet their needs. On December 17th, at 4.00 pm the vocal group CodiceVoce gives a concert on Piazza Grimoldi. The group is part of the association Vocinvita Musicale, which supports social initiatives.
A special event!
A Christmas concert will be given on Friday, December 16th at 9.00 pm in the Cathedral of Como. This event is a gift to the residents of the city of Como and its visitors. Performers are:
Orchestra Lirica I Pomeriggi Musicali

Coro da Camera Hebel

Soprano, Barbara Massaro
I believe there is something to suite everyone's taste. Have a wonderful X-mas Time on Lake Como.
Tanti saluti e a presto
Rosa Maria Lamberti