Events by Rosa Maria Lamberti
Winter Sports on Lake Como

Cari amici, dear Lake Como friends! The imposing mountains around Lake Como are an Eldorado for hikers, mountaineers, mountain bikers and all the other winter sports enthusiasts.
At Monte San Primo, not far from Bellagio, and especially in Valsassina, you can even go skiing. There are of course also other winter sports possible.
Alaskan Malamute Sled Dogs in Valsassina
This time I have a very special tip for dog lovers and winter sports enthusiasts.
From 16th February–18th February 2018, the XIV. Alaskan Malamute Sled Dog Day will take place in Casargo (LC), on the Alpe Giumello.
This unusual event in one of the most fascinating landscapes on Lake Como is definitely worth a visit. 
The sled dog event launched on a trial basis many years ago, has now surpassed the expectations of the initiators.
For the participants and the organizers are Alaskan Malamute Sled Dogs and Sled Dog Races a real passion.
This passion, the beautiful landscape and of course the wonderful dogs provide a very special atmosphere.
Interesting program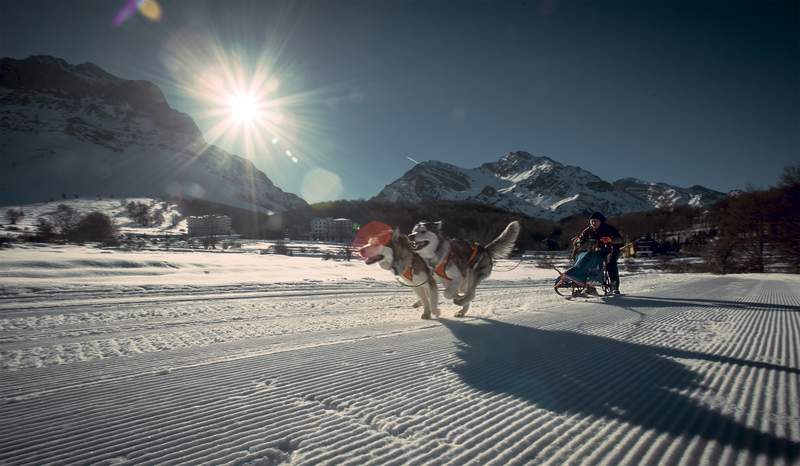 There is an interesting program for the international participants and spectators. A ride for children on a dog sled, sled dog trekking, triathlon competition and the award ceremony are only a few of the program points.
There is also the opportunity to learn about the Alaskan Malamutes and dog sledding or having small talks with one or some more glasses of mulled wine.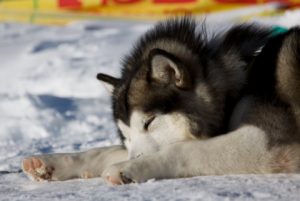 So many outdoor activities will make you hungry. You get a hearty meal at the Shambalà hut, the Vittoria hut, the Genista Ristoro and the Montebasso Ristoro on Alpe Giumello. Buon appetito!
Winter Sports for Everybody
Allora, Amici, how about a weekend on the Alpe Giumello? There is also a rich offer besides the sled dog races for all other winter sports enthusiasts.
Perhaps the Alaskan Malamute Sled Dogs and their mushers impress you so much that you switch from your skis to a dog sled. Maybe there will be a chance to try it.
Tanti saluti e a presto
Rosa Maria Lamberti