Travelinformation by Rosa Maria Lamberti
Castello di Vezio with its ghosts high above Lake Como

Cari amici, dear Lake Como friends.
If you go by boat to Varenna you will already see from afar the mysterious white figures looking from Castello di Vezio down on to the lake.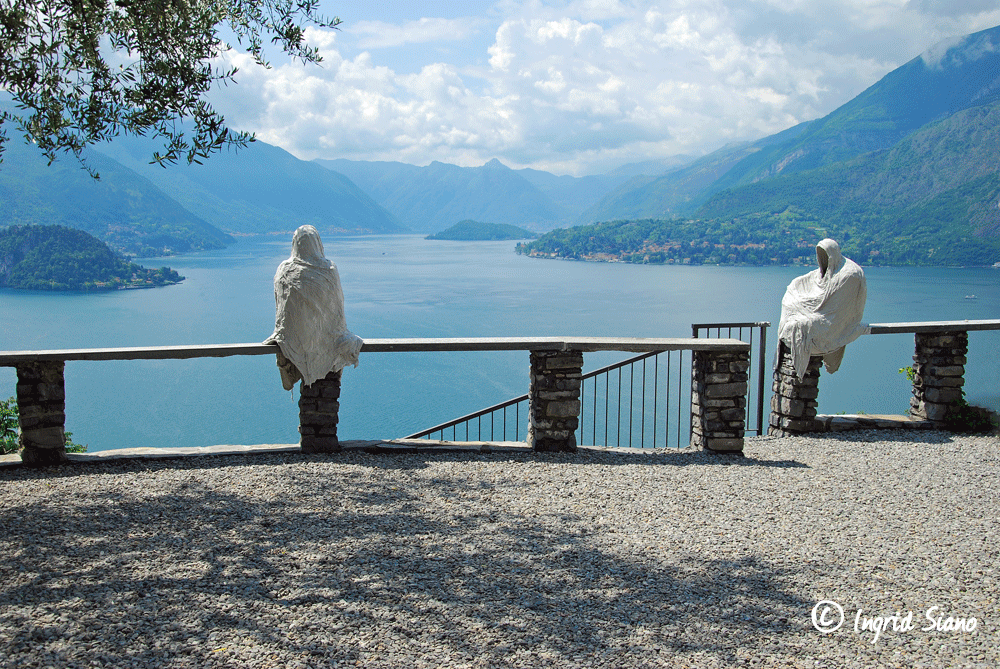 These are the ghosts of Lake Como, populating the old walls since years and giving some visitors a mysterious riddle.
Where do the Creepy Ghosts Come from?
Perhaps they are restless souls of long-dead Longobard warriors who once protected Queen Teodolinda? But would these phantoms relax peacefully in the garden of the castle or enjoy the view of Varenna and Lake Como? Definitely not.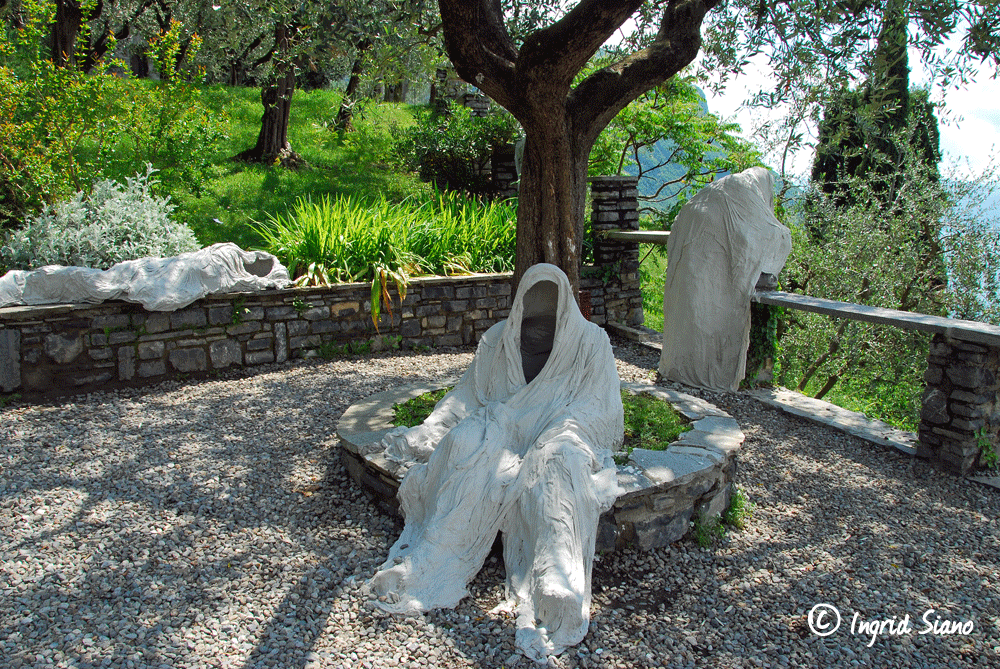 The ghosts of Castello di Vezio are created by and with living people. Because wind and weather destroy the figures in the course of time, they are renewed every year.
This time, on 19. May 2019, the artist Denise Parmigiani resurrects the ghosts of Castello di Vezio. Volunteers will be wrapped in specially treated gauze, in different poses.
After they have remained motionless for about 1 hour in, they will be carefully freed and voilà – done is the new ghost.
The Ghost Thriller from Castello di Vezio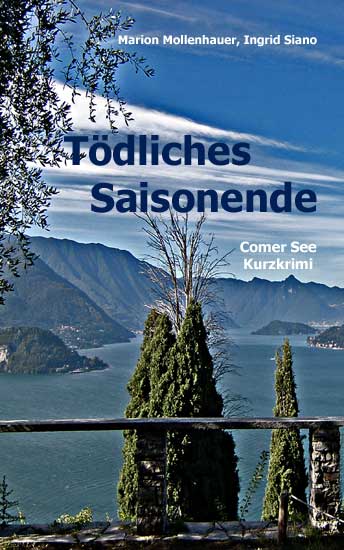 To get in the right mood for the Castello you should read the exciting German short thriller "Tödliches Saisonende" before your visit.
You can download it as an e-book. Then you already know what to expect, because the ghosts of the Castello di Vezio play an important role.

The Castello Has Even More to Offer
Since some years, there has been a falconry in the Castello, where several species of birds of prey are bred and trained.
In good weather demonstrations take place in the garden of the castle. Then you can experience the majestic birds in free flight. Of course, you have the opportunity to take photographs and to see the different species of birds up close.
If possible climb the castle tower and enjoy the magnificent 360-degree view of Lake Como. The tower also houses a very interesting permanent exhibition of the lariosaurus.
After this effort, you should strengthen yourself. You'll find a bar t the entrance of the property offering refreshments and small snacks.
Living Like in the Middle Ages for One Day
On 26. May 2019, the historical group "Arceri del Drago Nero" will show you the life on one day in medieval times at the Castello.
Reservations are not required for this event and there is no extra charge for the tickets.
Happy Hour on the Terrace of the Castello
Finally, I have something for the romantics among you.
Please note:
Every Saturday evening from June to September 2019 you can enjoy your aperitivo on the terrace of the Castello until sunset.
Reservations are requested: +39 333 4485975.
Allora, amici, you see, the Castello di Vezio definitely belongs on your "holiday to do list".
If you see the ghosts, give them my warmest regards. I'll be there soon.
Tanti saluti e a presto
Rosa Maria Lamberti