Travelinformation by Rosa Maria Lamberti
Lake Como Holidays in Winter with Relaxation, Sport + Culture

Ciao amici, dear Lake Como friends! The cold season is not over yet. In our northern latitudes it is still quite uncomfortable at the moment. But Lake Como also has colder days in winter.

Nevertheless, I can recommend the Lario as a holiday destination for the cold season. Those who do not like the hustle and bustle of the summer months will find quietness in winter time on Lake Como. but also possibilities for sportive and relaxed activities, for cultural enjoyment and much more.
Don't Fail to do Some Exercises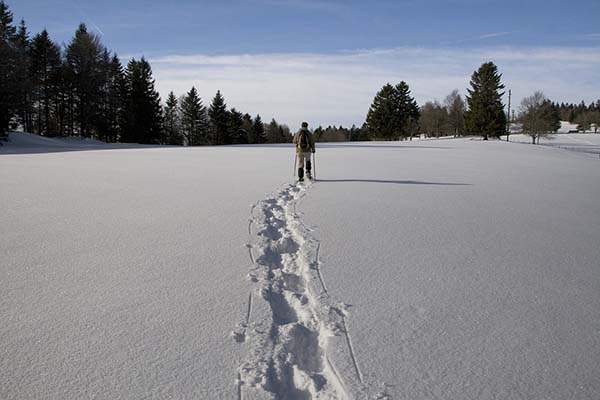 For most water sports it is too cold. But in winter you can go skiing in the Grigne mountains or on Monte San Primo near Bellagio. For some time now there are even snowshoe hikes offered under the guidance of professional mountain guides.
In addition, hikes and excursions in cooler temperatures are also fun and less strenuous than in the summer heat.
Holiday Feeling in all Seasons
You know: Lake Como, that means wonderful holidays in a dreamlike landscape at romantic holiday resorts. You can expect breathtaking panoramas, a pleasant climate and cozy holiday accommodations at every time of the year.
If the weather should really let you down, you can make yourself comfortable in your beautiful holiday home.
Hot Amaretto Drinks
In cool evenings, a hot drink increases the feel-good factor. No, I do not mean mulled wine or grog.
In Italy people drink hot Amaretto with cream to warm up, or my absolute favorite drink, hot chocolate with Amaretto. You need to taste this! Find the recipe here.
For kids the hot chocolate is of course only available without Amaretto.

Cultural Landscape Lake Como
Naturally, the Lario is also a place where culture is not neglected during the cooler season. In Como Lecco, Bellagio and many other locations around the lake various events take place and the Milan Scala is not far away either.
Have a look at our event page or get information at the tourist offices. Often you can also find posters in the villages.
I wish you a wonderful and relaxing time on Lake Como.
Tanti saluti e a presto
Rosa Maria Lamberti