Travelinformation by Rosa Maria Lamberti

Stunning Flights Over the Enchanting Lake Como

Cari amici, dear friends of Lake Como!When In addition to the chirping of the birds and the lapping of the waves, you will sometimes hear a sonorous humming during your holiday on Lake Como that you can't classify then and there.
This sound is caused by seaplanes, coming from Como for training and sightseeing flights over the lake.
Fascinating Views of Lake Como
Allora amici, what would it be like to float into the blue sky above the Lario in a Cessna Skyhawk or a small, two-seater Piper?
It is an exhilarating feeling to soar like an eagle over the dreamlike lake with its majestic mountains and picturesque little towns.

You feel happy and free up there and get a distance to the earth with all its rules. The fantastic views from the bird's eye view will remain in your memory for a lifetime.
The Contact for this special experience in airy heights is the traditional Aero Club Como.
The History of the Aero Club Como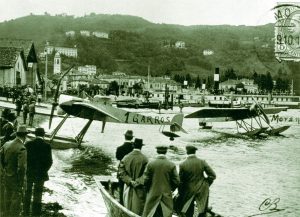 It is hard to believe that already more than 100 years ago, on 05. Oct. 1913, the first Gran Premio dei Laghi, one of the first seaplane competitions worldwide, took place on Lake Como.
On 06. April 1930, the Aero Club Como was founded and the construction of a hangar and a water aerodrome in Como began. This was the beginning of the private and military flying school. Soon a lively air traffic developed.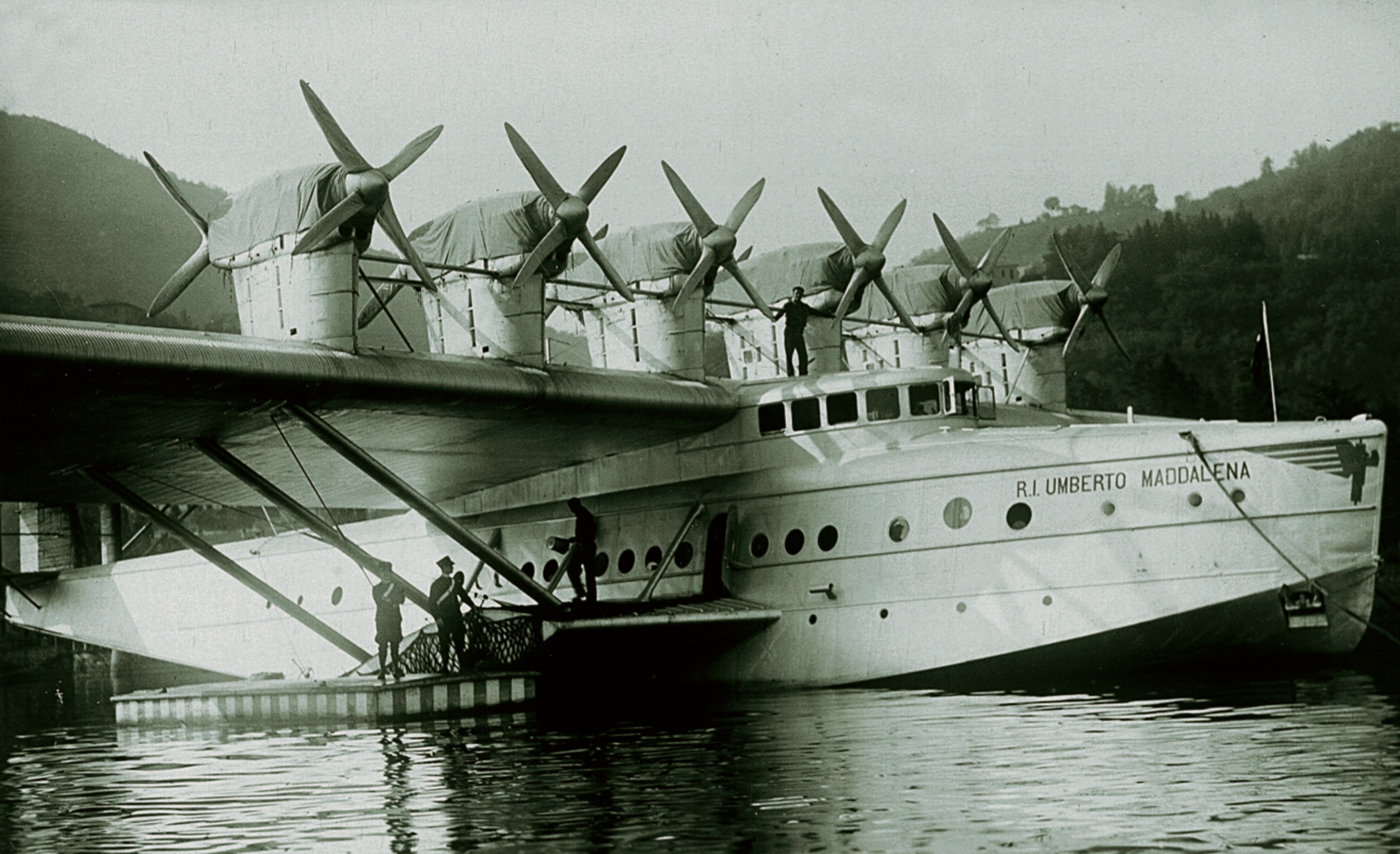 In 1931 the largest seaplane in the world at that time, the Dornier DO X built in Germany, even landed on Lake Como.
In the 1930s, many private and military pilots were trained at the flight school. Unfortunately many of these pilots lost their lives in World War II.

The Aero Club Como Today
The Aero Club Como is the oldest seaplane establishment in the world, training pilots for this particular type of flying. Also today, the fleet includes historic seaplanes, all in top condition.
Even if you don't want to get a pilot's license right away, you can simply practice taking off and landing on the water and of course flying with an experienced flight instructor.
There are also special training courses for those who are afraid of flying. The costs for the sightseeing flights, taster courses and seminars can be obtained directly from the Aero Club Como.
Nowadays, the club's planes are also used for film productions, commercials, etc. Even concerts are held in the hangar of the water aerodrome.
But the Aero Club Como also provides important services to the general public. For example, he is inter alia reporting and monitoring forest fires and water pollution and searching for missing people and vehicles.
So, today the club is an important factor for the Lake Como region.
Good flight and happy landing to everyone, flying with waterplanes.
Tanti saluti e a presto
Rosa Maria Lamberti