Tradition by Rosa Maria Lamberti 
Stylish Silk Products from Lake Como

Ciao amici, dear Lake Como Friends. Do you know that Como was for many centuries considered as the "capital of silk"?
Silk Production Today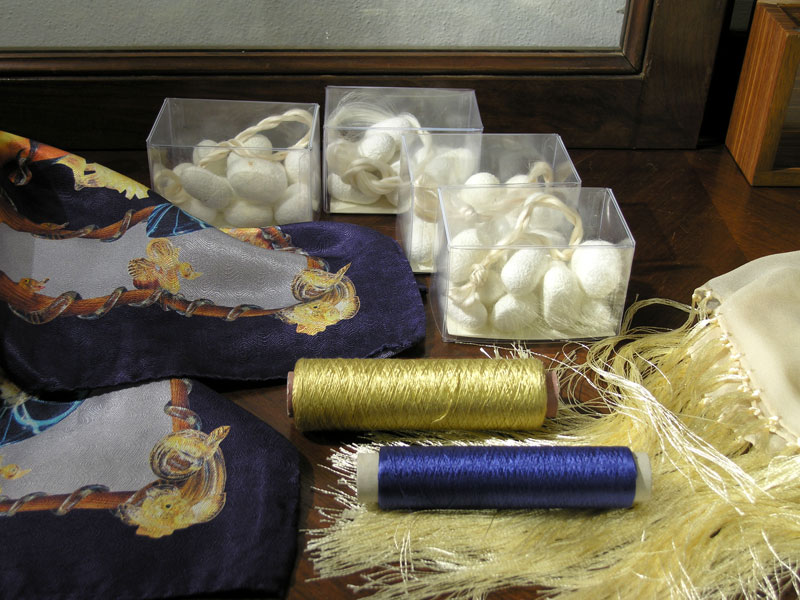 To date one quarter of all silk in the world is produced on Lake Como.
There are still about 400 silk weaving mills in Como and environs and also many companies that are specialized in the dyeing or imprinting of silk.
Most of these manufactories are small traditional family businesses.
One of the biggest and well known factories is the company Antonio Ratti.
In 1985 The company owner founded the FAR, Fondazione Antonio Ratti. The FAR includes the textile museum, Museo Studio del Tessuto, in the Villa Sucota in Como. The exhibitions there are very interesting and worth seeing. The park is also open at times for visitors.
The Silk Museum in Como
The Silk Museum in Como, the Museo Della Seta Didattico di Como in the Via Castelnuovo 9, offers you an insight into the history of silk production. A lot of ancient machines, looms, chemical instruments and historical documents can be viewed.
The Silk Museum in Abbadia Lariana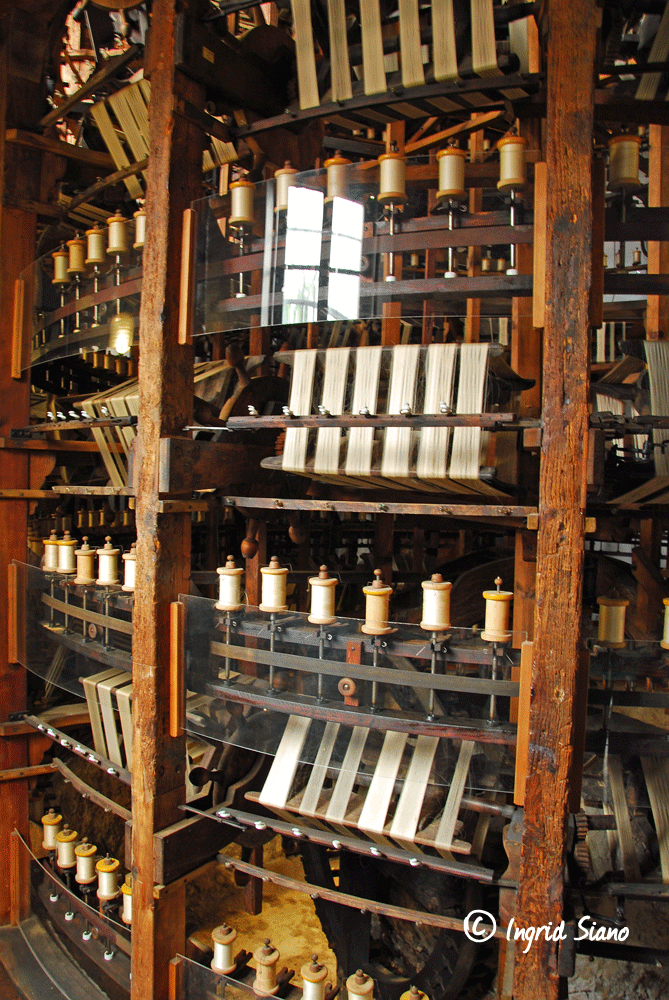 Silk was and is still produced to date also in the surroundings of Lecco on Lake Como. In 1818 an age-old tuck mill for woolen materials was expanded into a silk mill in Abbadia Lariana.
Some time ago, the big twister from then was repaired and the old buildings were restored. Today they also accommodate a silk museum, the Civico Museo Setificio Monti
Fashionable silk products can be purchased anywhere on Lake Como.
Silken Souvernirs
One of the largest specialty shops for silk products of all kinds is situated in a historical factory building in the Viale Roosevelt in Como.
Would you like a luxurious, silken Souvenir from Lake Como? Come on, let's go shopping! Count me in!
Tanti saluti e a presto
Rosa Maria Lamberti