Travelinformation by Rosa Maria Lamberti
Castello di Vezio with its Ghosts High above Lake Como

Cari amici, dear Lake Como friends, due to the COVID 19 pandemic it is not possible at the moment to visit the Castello di Vezio in Varenna on Lake Como. Nevertheless I want to tell you something about this special place.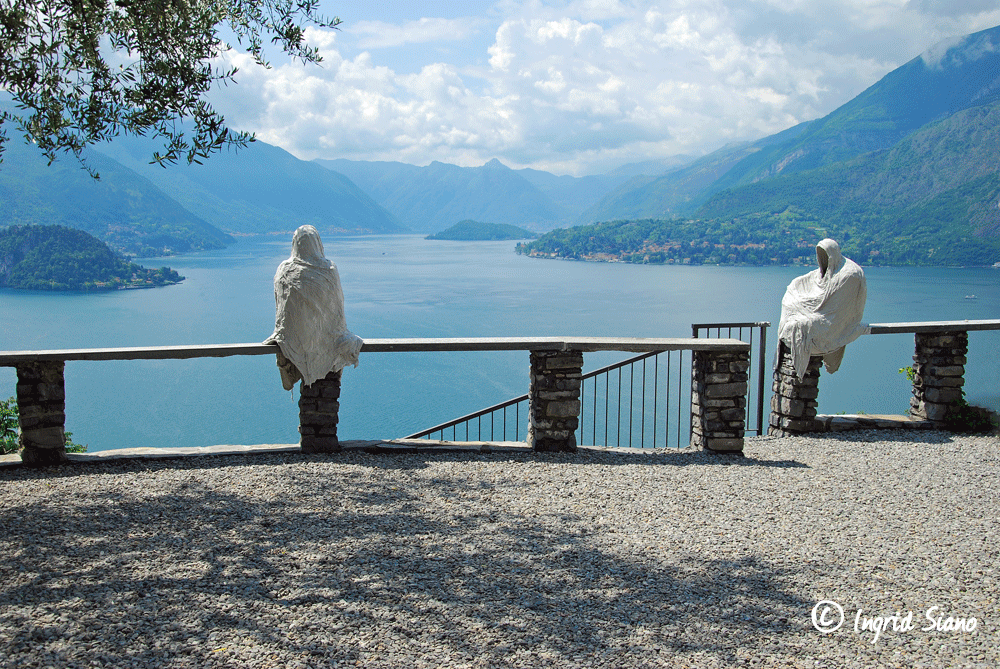 Mythical Creatures
If you take the boat to Varenna you will see mysterious white figures from afar, which are looking down from the Castello di Vezio over the lake.
This are the ghosts of Lake Como. They have occupied the old walls for years and give an eerie riddle to many visitors.
Wherefrom Do the Phantoms of the Castello Come?
Perhaps they are the restless souls of long-dead Lombard warriors who once protected their queen Teodolinda? But would these ghosts be peacefully chilling in the castle park in broad daylight or enjoying the view of Varenna and Lake Como? Certainly not.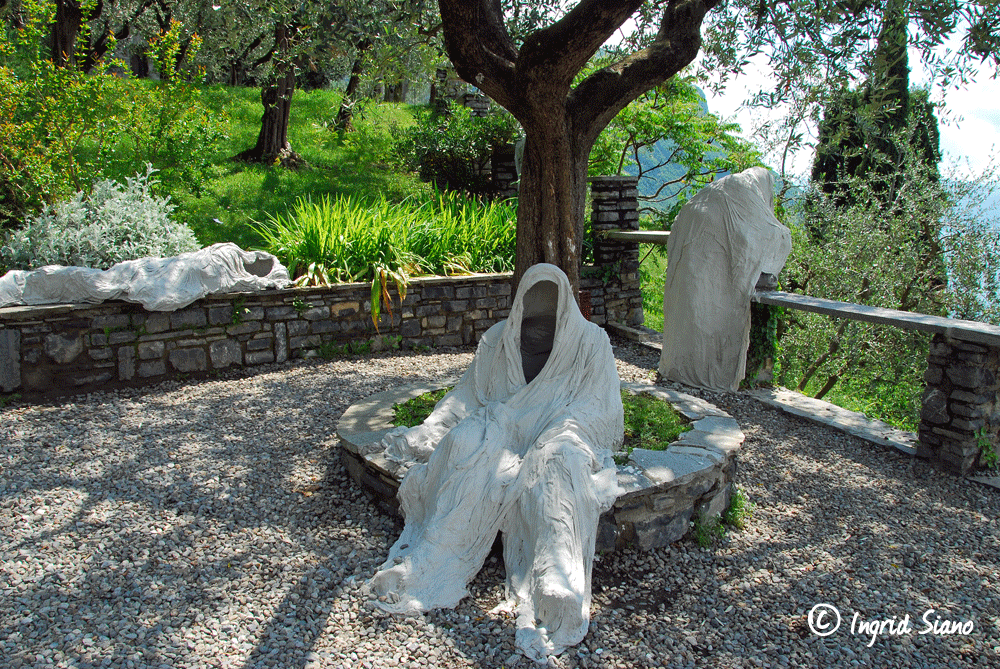 The ghosts of Castello di Vezio are created by and with living people. Because wind and weather destroy the figures, artists resurrect the ghosts every year.
To do this, volunteers in all sorts of poses are wrapped in specially treated gauze.
After they have been completely motionless for about 1 hour, they are carefully freed from the tightly wrapped cover and voilà – the new ghost is ready.
The Castello di Vezio as a Crime Location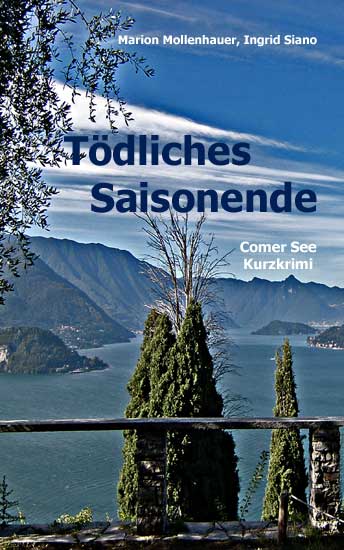 To pass the time until a visit to the Castello is possible again, you should definitely read the exciting short crime novel Tödliches Saisonende
Ghosts play an important role in it. You can download it in German as an e-book. 
The Castello Offers Even More Attractions
Since a few years there is a falconry in the Castello. Several species of birds of prey are bred and trained there.
In good weather, the majestic birds can be seen circling in free flight high above Lake Como.
When the Castello is open to visitors again, anyone in good health should climb up the castle tower and enjoy the magnificent 360-degree view over Lake Como.
The tower also houses a very interesting permanent exhibition of the Lariosaurus.
Allora, amici, you see, Castello di Vezio definitely belongs on the To do list for your next possible Lake Como vacation. If you get there before me, give my best regards to the ghosts. I'll be with them as soon as I can.
Until then, please stay healthy!
Tanti saluti e a presto
Rosa Maria Lamberti