Travelinformation by Rosa Maria Lamberti
Museo Barca Lariana on Lake Como – A Dream Came True

Cari amici, dear Lake Como friends. It doesn't matter if you are interested in sailing boats, rowing boats, motor boats or steamboats. The Boat Museum – Museo Barca Lariana – in Pianello del Lario is definitely worth a visit.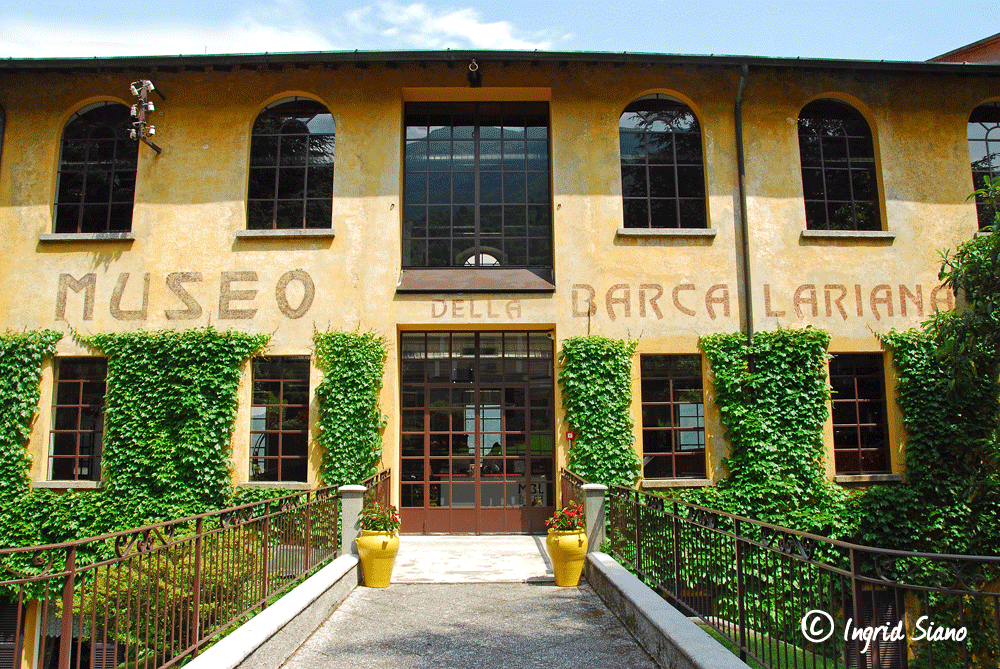 It is a must see for every Lake Como visitor. You will not only learn everything about the development of the many different boats that have sailed Lake Como for centuries. You will also see how the Lario is inextricably linked to life in this landscape.
An Unusual Hobby – Collecting Boats
It was GianAlberto Zanoletti (1943-2019) who dedicated his life to this hobby. As a child he spent his summer holidays on Lake Como and at the age of 12 he got a jollyboat. This aroused his interest in all sports related to boats.
His special passion was power boating. In 1970 he broke the world record in the category Outboard Sport on an Abbate Motorboat (1000 ccm).
An even greater passion of GianAlberto was collecting wooden boats related to Lake Como. At a young age he began to collect all the old sailing boats, gondolas, comballi, work- and motorboats he could find.

In addition there were many historical photos and stories.After all, his collection comprised several hundred objects. These had to be stored, of course, and his own large garden was no longer sufficient.

It Always Starts with an Idea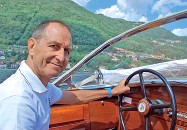 At this point GianAlberto Zanoletti probably had the brilliant idea of making his collection accessible to the public.
In 1977 he bought an old 19th century spinning mill in Pianello del Lario. In the spinning mill, GianAlberto had over 9400 square meters available for his boat collection. In addition, there was a large park.

At the same time he founded together with some friends the Associazione Raccolta Barca Lariana. The purpose of the association was and is to collect historical artefacts and to pass on the nautical history as well as cultural traditions.
The First Attempt
In 1982 the Museo Barca della Lariana was opened for the first time in Pianello del Lario. Five years later GianAlberto Zanoletti and six of his friends founded the Associzione Scafi d'Epoca e Classici (ASDEC).
He wanted to bring together as many lovers of historical and classical boats as possible, who would also support the museum in its work with the boats. One of these supporters is Erio Matteri, owner of a boatyard in Lezzeno that restores Riva boats.
Despite all efforts and support for the museum, it was closed again in 2000 because the premises did not comply with safety regulations and public funds were lacking. But GianAlberto Zanoletti had a philosophy of life:
"Mai mollare – never give up"
All Good Things are Worth Waiting for
After many years of extensive restoration, the unique boat museum was reopened on 15. July 2018 by the Fondazione Museo Barca Lariana. Although GianAlberto Zanoletti was now seriously ill, he was able to witness the opening ceremony together with his family and friends.
The museum has hundreds of historical artefacts. From simple rowing boats, some of which were also used for smuggling, to powerful motor racing boats that broke speed records.
There are also sailing boats, fishing boats, Lucias, Gondolas, Riva boats and much more. One of the sailing boats won even Olympic gold. In the garden of the museum lies the Balilla, built in 1878, the oldest steamboat that sailed on Italian lakes.
A Very Special Exhibit
However, the most beautiful and probably most valuable exhibit is a gondola. It is the oldest and best preserved Venetian gondola in the world.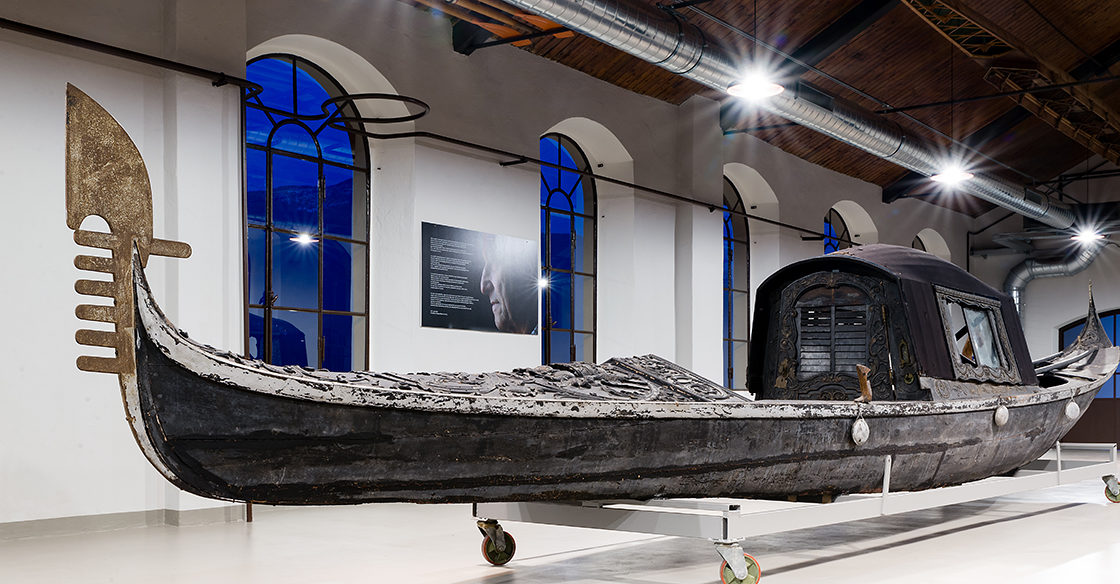 Cusano Visconti settled in Villa Balbianello on Lake Como after Lombardy was liberated from Austrian rule. In 1859 he commissioned a Venetian shipbuilder to build the gondola.
Even after Visconti's death it was stored in the dock of Villa Balbianello. The last owner of the villa, Count Monzino, donated this wonderful gondola to the Museo Barca Lariana.
It's Worth a Visit
Allora, cari amici, you should definitely plan a visit to the Museo Barca Lariana. It's worth a visit. The museum has a first class digital audio system, with which you can create the visit by yourself. At the reception you will find a very friendly explanation of how to use the audio system.
To get you in the mood for an interesting visit to the Museo Barca Lariana, this video gives you a brief overview.
Here are the address and the opening hours:
Address:
Museo Barca Lariana, Via Regina 1268, 22010 Pianello del Lario
Opening times 2022 :
Friday, Saturday and Sunday from 2.00 pm to 6.00 pm

Special openings e.g. for schools and groups on request
Further information:
The applicable Anti-Covid rules must be observed during the tour

Enjoy your exploration trip through the Museo Barca Lariana.
Tanti saluti e a presto
Rosa Maria Lamberti